by Keiko P.
Here is a great opportunity for us to enjoy or even to be enlightened by various forms of Japanese Art. I was delighted to see that the exhibit includes the Tale of Genji, our esteemed and past guide,
Dr. Hiraoka, used to talk about by the wisteria trellis in SJG in his tours
.
(The image is
from the 12th century Genji Monogatari Emaki scroll not related to this exhibit.)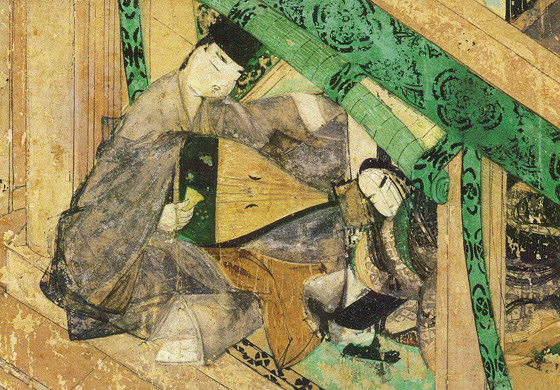 Below is
information from Seattle Art Museum Exhibition page. Please see the link for the ticket information.
http://www.seattleartmuseum.org/exhibit/exhibitDetail.asp?eventID=25557
SAM's renowned Japanese art collection visually enacts stories told and retold over thousands of years. As the works themselves lend new interpretations to familiar stories, so does each installation. The works selected for this exhibition—scrolls, screens, prints, photographs, lacquer work, ceramics, and textiles—are telling examples of the rich visual portrayals in Japanese art from the 13th to the 21st century.


A vast literature of Buddhism, Shinto, and Daoism recounts the miraculous origins of temples and shrines; legendary episodes of Buddhist monks, Shinto deities, Daoist immortals; and the sacred land in which the gods reside. All of these fascinating literary narratives captured the imaginations of Japanese artists, and engendered pictorial works that were appreciated for their visual appeal and didactic value. Classical court literature, in particular theTale of Genji, a court romance that is arguably the earliest novel in the world, has had a profound impact on Japanese visual culture for more than 1000 years. Likewise, poetry is an indispensable inspiration for pictorial art in Japan.